This course meets all the requirements for registration in the official registers as a real estate agent and empowers you to practice throughout Spain.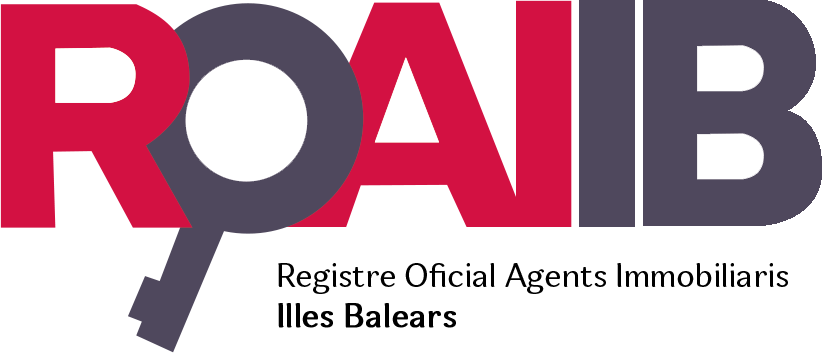 You will learn everything you need to work as a qualified professional in the Real Estate sector as a Real Estate Agent in the Valencian Community. . You will obtain the necessary theoretical-practical knowledge. And you will acquire, from the hand of the best professionals in the sector, all the knowledge and skills necessary to perform with quality.
Training aimed at: individuals and companies that want to dedicate themselves on a regular and remunerated basis to provide real estate services in the Valencian Community on: intermediation, advice and management in real estate transactions related to the sale, rental, exchange or assignment of real estate and its corresponding rights.
Requirements to study it: there are no prerequisites for you to study and graduate in the Real Estate Courses offered by our website.
The figure of the real estate agent in the Valencian Community is one that offers professional advisory services, mediation, and management of real estate operations, both in the purchase and sale of real estate and in the rental of them since October, having completed a minimum certified training of 200 hours on real estate mediation, real estate advice and real estate management.
The real estate agent is a qualified professional, who in addition to managing real estate operations, also offers specialized advice throughout the process of buying and renting a property. On the other hand, it also deals with the selection of properties for the real estate agency or the advice to the owners of the properties.
Real estate agent course in the Valencian Community: Why do it?
The real estate agent course of the Valencian Community of Aula Inmobiliaria® will allow you to train as a professional acquiring solid knowledge to be able to:
If you have initiative and entrepreneurial character you can open your own Real Estate Agency or work in:
Real Estate Intermediation Agencies.
Commercial Department of Real Estate Developers.
Real Estate Division of Banking and Financial Entities.
Companies dedicated to the Appraisal and Valuation of Real Estate.
Advisory Departments of Online Real Estate Portals.
If you have initiative and entrepreneurial character you can open your own Real Estate Agency.
Additional knowledge and other aspects in our Real Estate Agent training
Urban and rustic leases
Real estate development
Real Estate Marketing
Real estate valuations
Buildings: Technical Building Code and its legal regime
Data protection law
Prevention of money laundering
Quality training to be registered in the Register of Real Estate Agents of the Valencian Community
Our real estate agent course in the Valencian Community consists of a 100% online training (distance), where you will be the one who decides: how and when to do it, having absolute time flexibility. During the real estate agent course, in addition, you will have direct contact with the teacher through the virtual campus to solve all kinds of doubts that may arise and to receive a totally individualized follow-up.
Upon completion of the course, you will have access to the National Association of Realtors, API. In addition, with the free entry fee and of course, it will allow you to register and access the Register of Real Estate Agents of the Valencian Community, Andalusia, Catalonia, Basque Country, Madrid and Navarra.
If you want to practice as a real estate professional, but you still do not have previous knowledge about the sector, there is no problem, since it is not necessary to accredit any qualification to start the real estate agent course in the Valencian Community, nor is a minimum knowledge required, from Aula Inmobiliaria we train you!
Qualities to be a good real estate agent
As a future real estate agent of the Vinciana Community, it is important to have certain skills, qualities and work every day to know how to enhance them:
Adaptability and flexibility: It is necessary to have a certain dynamism and flexibility to be able to know how to provide the client with what they are looking for. Being a changing market, it must adapt to it, prioritizing the needs of each client at all times.
Empathy: It is essential to have the ability to understand and sympathize with the client, since it will be then when he will know how to offer what he is really looking for and will make a difference with the treatment received.
Personalized attention: With the correct combination of the two previous points, we will be offering a personalized treatment to each client, knowing how to anticipate at all times the needs and situation of each case.
Organization and punctuality: Although they seem obvious and logical things, it is in the small details where we can surprise and make a difference for the client. Having clear information before each visit and being punctual, will transmit great professionalism and confidence.
Be updated and specialized: An updated and continuous training will provide the best treatment and advice. In addition, if you are specialized in a specific area, it will allow you to master and be able to know in detail that area and have the ability to solve any doubt that may arise to the client.
Although they are personal qualities and depend on the personality of each one, taking the real estate agent course will provide you with specific techniques and working methods more suitable for the daily activity of a real estate agent.
Real estate agent course in the Valencian Community: Do you have doubts?
If you are interested in starting the real estate agent course in Valencia this is your opportunity, although if you have doubts, contact us and we will solve any question you may have.Talk?